Datum
13.01.2023
Veranstaltungsort
Universitätsspital Basel
4031 Basel
Organisator
ProBio
Dear Ladies and Gentlemen,
We would like to cordially invite you to our first ProBio Symposium on 13 January 2023 in Basel. We have taken the initiation of the ProBio study in Switzerland as an opportunity to organise this one-day symposium, which is why the study has also become the eponym of our event. The ProBio study is a prospective randomised biomarker-driven clinical platform study to improve the quality of treatment in men with advanced prostate cancer. In line with the concept of the ProBio study, international speakers will discuss new strategies in the treatment of metastatic prostate carcinoma at this symposium. Central to this are biomarkers such as "liquid biopsies" (ctDNA and CTCs), sequencing/ordering of therapeutics based on the latest molecular biology findings, mechanisms of resistance and new statistical concepts such as platform studies and adaptive randomisation. These new concepts are already finding their way into clinics and will be explained by experts and discussed in the clinical context during our event.
Programm Freitag, 13. Januar 2023
Zeit
Thema
Moderation/Speaker

08:30 - 08:35

Welcome speech

Prof. Hans Helge Seifert

08:35 - 08:45

Introduction

PD Dr. Ashkan Mortezavi

&nbsp

Chair: Prof. Lukas Bubendorf

08:45 - 09:15

Molecularly-driven selection of systemic therapy

- The ProBio trial

Prof. Henrik Grönberg (Krolinska Institutet, Sweden)

09:15 - 09:45

Drivers of prostate cancer progression and drug resistance

Prof. Mark A. Rubin (Universität Bern, Switzerland)

09:45 - 10:15

From tissue to liquid biopsies - insights and technical challenges

Johan Lindberg, PhD (Karolinska Institutet, Sweden)

10:15 - 10:45

Coffee break

&nbsp

Chair: Prof. Cyrill Rentsch

10:45 - 11:15

Epignomic features of circulating tumour DNA in metastatic prostate cancer


Dr. Alexander Wyatt (Vancouver Prostate Centre Canada)

11:15 - 11:45

The role of circulating tumor cells in the metastatic process

Prof. Nicola Aceto (ETH, Switzerland)

11:45 - 12:15

Novel drivers of castration-resistant prostate cancer

Prof. Andrea Alimonti (ETH, Switzerland)

12:15 - 13:15

Lunch

&nbsp

Chair: Prof. Frank Stenner

13:15 - 13:45

From biology to therapy in advanced prostate cancer

Prof. Johann de Bono (The Institute of Cancer Research, UK)

13:45 - 14:15

Platform trials and adaptive randomization

- statistical challenges in prostate cancer trials

Prof. Martin Eklund (Karolinska Institutet, Sweden)

14:15 - 14:45

Patient selection for metastasis directed therapy and

Lutetium- 177

Prof. Piet Ost (Ghent University, Belgium)

14:45 - 15:15

Coffee Break

&nbsp

Chair: Dr. Alexandros Papachristofilou

15:15 - 15:45

Sequencing, combining, re-challenging: the evolving therapeutic landscape for advanced prostate cancer

Bram de Laere, PhD (Ghent University, Belgium)

15:45 - 16:15

Patient-derived organoids to test drug response and investigate drug resistance mechanisms in prostate cancer

Clémentine Le Magnen, PhD (universitätsspital basel, Switzerland)

16:15 - 16:30

Summery and closing remarks

PD Dr. Ashkan Mortezavi
Programmänderungen vorbehalten
Allgemeine Downloads

Preise in CHF
Was
Plätze
Bezeichnung
Preis
Participation fee
150

Normal price

135.00

resident/researcher

85.00
Annullationsbedingungen
Wir danken Ihnen für Ihre verbindliche Anmeldung und weisen Sie im folgenden Abschnitt auf unsere Annullationsbedingungen hin.
Bei einer Annullation bis/ ab
- 30 - 15 Tage vor der Veranstaltung verrechnen wir 50%
- 14 Tage vor der Veranstaltung oder bei Nichterscheinen verrechnen wir 100%
Tritt der/die Teilnehmer/in vor den oben genannten Fristen zurück, behalten wir uns vor, eine Annullationsgebühr von CHF 30.- für administrative Aufwände zu berechnen. Sie haben jedoch immer die Möglichkeit, eine Ersatzperson zu schicken.
Mit Ihrer Anmeldung bestätigen Sie, diese Bedingungen akzeptiert und gelesen zu haben.
Anmeldeschluss
12.01.2023

Hotelempfehlungen zur Veranstaltung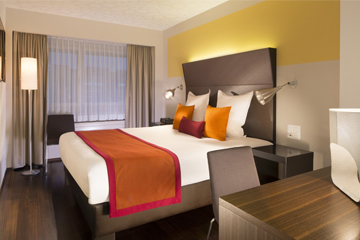 Visitor's tax: CHF 4.00 per person per night
Credit card will be requested by the hotel as a guarantee
Zimmertyp
Kategorie
Preis pro Zimmer/Nacht
Room for single occupancy, with breakfast
Single room
172.00
Room for double occupancy, with breakfast
Double room
189.00
Online-Hotel-Reservation